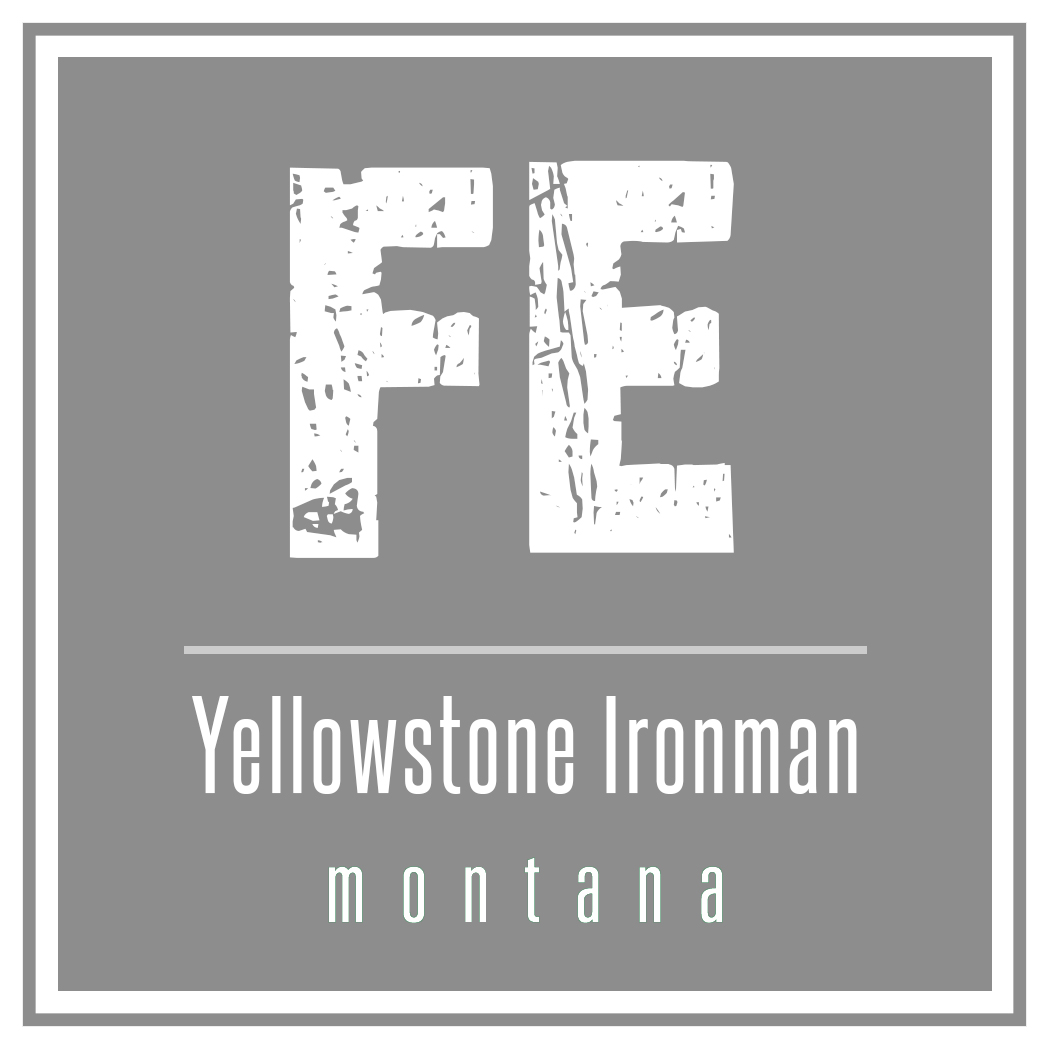 Montana's First Half Ironman
Swim: 1.2 miles;       Bike: 56 miles;       Run: 13.1 miles
This race is a part of the Greater Yellowstone Adventure Series (GYAS). The GYAS has selected Mariah's Challenge as the 2016 beneficiary charity, donating half of all series profits to the scholarship foundation.


From themadisonmarathon.com
The Greater Yellowstone Adventure Series is prepared to go where no one has gone before (at least not in Montana). We're launching an Ironman. It will be Montana's first.
In 2016, we're starting with the Inaugural Yellowstone Half Ironman. In 2017, we'll go full steam ahead with Montana's first Ironman, the Inaugural Yellowstone Ironman. The distances of both races is incredibly ideal for Southwest Montana and specifically for Madison County. Ennis Lake is in the Madison Valley. The Ruby Valley and the town of Twin Bridges is almost exactly a 56 mile bike ride away via one route and a 112 mile bike ride awayvia another route from Ennis Lake. Both routes are on a paved highway. For the running leg, we will plot out a half and full marathon distancein and around Twin Bridges and finish at the Madison County Fairgrounds. This will include running past the home stable of Spokane.
Locally known as the Round Red Barn or the Doncaster Barn, this is the home barn of Montana's only Kentucky Derby winning race horse. Spokane was foaled in 1887 in the barn which is a three-layered barn of a common design, at that time,from the blue grass state of Kentucky. Just two years later in 1889, Spokane won the 15th Annual Kentucky Derby and set a course record that still stands today. He set the track record at the 1 and ½ mile distance and 10 years later (meaning the 25th annual Kentucky Derby) the distance was decreased to 1 a 1/4 mile. Spokane is still in the record books alongside the great Secretariat. That same year Spokane also won the American Derby and the Clark Stakes for the equivalent of the Triple Crown of the era (just like Secretariat). In all three races, he kicked ass on a Kentucky, blue-blooded horse named Proctor Knott who was the overwhelming favorite in each race despite Spokane's wins. It seems no one really respected little Spokane since he came from a bunch grass state of a place called Montana. We Montanans are pretty damn proud of Spokane. He won the Kentucky Derby the same year Montana was granted statehood.
Just a fair warning early on about the Yellowstone Ironman. It will be a very limited support race. It most definitely will not be Kona or even Coeur d Alene or even some other Ironman that is easy (is there such a thing?)or at least easier to handle due to its high levels of support. The Greater Yellowstone Adventure Series races are not about manicures and massages. These ain't no pansy ass city races. They are raw, real, and entail the single promise of offering its athletes the experience of a lifetime in one of the best places on earth.
Event Sponsors
2016-09-04 06:00
2016-09-04 18:00
The Inaugural Yellowstone Half Ironman
Montana's First Half Ironman Swim: 1.2 miles;       Bike: 56 miles;       Run: 13.1 miles This race is a part of the Greater Yellowstone Adventure Series (GYAS). The GYAS has selected Mariah's Challenge as the 2016 beneficiary charity, donating half of all series profits to the scholarship foundation. From themadisonmarathon.com The Greater Yellowstone Adventure Series […]
Ennis, MT
valerie@digitalsparkcreative.com