How to Help
There are many things you can do to help Mariah's Challenge, and we're always in need of assistance – monetary and otherwise. Check what's here, or contact us with your ideas.
Accept Mariah's Challenge
Possibly the most important thing you can do to help Mariah's Challenge is to accept Mariah's Challenge. And when you doaccept the challenge, make sure you let your friends and family know you have accepted this challenge and encourage them to accept as well.
Make a Donation to Mariah's Challenge
Donate Today
Making a one time or recurring financial donation to Mariah's Challenge helps us to deliver our educational programs and to award scholarships each year. Every donation helps.
Use the large, pink Donate Today (like the one below) throughout the site to make a donation through Network for Good, or use one of the alternate donation options to the right.
Shop Amazon Smile to Support Mariah's Challenge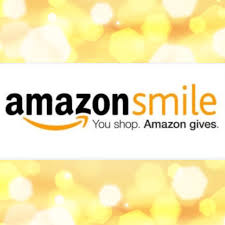 Head over to Amazon Smile and link your regular Amazon shopping account to Mariah's Challenge. Bookmark the site, then simply shop Amazon Smile rather than Amazon and know your purchases are helping raise scholarship money for our youth!
–
–
–
Mariah's Challenge License Plate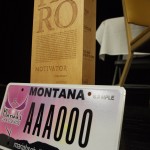 New Mariah's Challenge license plates are not available upon vehicle registration at this time.
NOTE: Vehicles currently displaying the Mariah's Challenge license plate may continue to display the plate until your next renewal cycle when you must choose a different plate. Permanently registered plates may continue to display your plate until vehicle ownership is transferred when a different plate must be chosen.
–
–
Become a Corporate Sponsor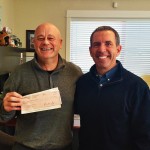 If your business makes a donation of $1,000 or more to Mariah's Challenge we will add your business logo and a short quote to the slide show on our home page and on this How to Help page. We will also consider adding your logo and quote as a corporate sponsor for in-kind donations of comparable value. Contact us to arrange your corporate sponsorship today.
–
–
Volunteer for Mariah's Challenge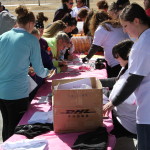 Mariah's Challenge needs assistance at many of our scheduled events and fund raisers, such as our golf tournaments, basketball shootouts, and annual awards ceremonies.We also need volunteers to call on if we need assistance with a fundraising campaigns.
If you want to volunteer for Mariah's Challenge, please complete our contact form and let us know you'd like to be a volunteer, and what kind of things you're interested in helping with and we'll put you on the list.
–
Attend a Mariah's Challenge Event
You can also help by attending a Mariah's Challenge event. There are many events scheduled throughout the year, including fund raisers, social events, and educational and informational events.