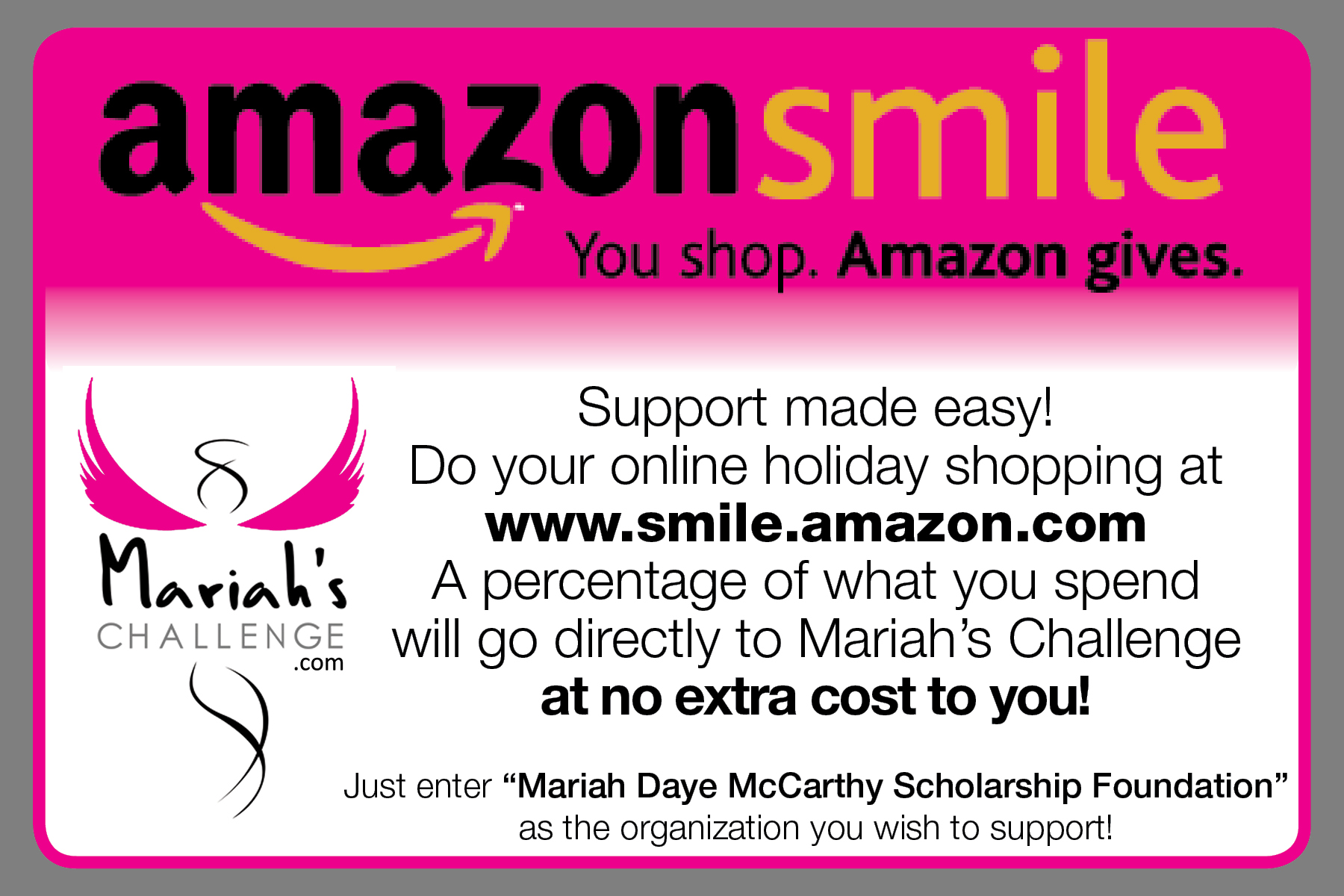 Did you know that Mariah's Challenge is a registered charity at AmazonSmile.com?
When you shop online this holiday season, or any time of year for that matter, head to AmazonSmile and a percentage of your shopping will automatically be donated into our scholarship fund at no cost to you!
This is a very easy and convenient way to donate and support the work of Mariah's Challenge! Be sure to share this with all your family and friends to make an even greater impact!
Thank you, and happy shopping!
2015-12-17 00:00
2015-12-17 23:55
Shop AmazonSmile and Support Mariah's Challenge
Did you know that Mariah's Challenge is a registered charity at AmazonSmile.com? When you shop online this holiday season, or any time of year for that matter, head to AmazonSmile and a percentage of your shopping will automatically be donated into our scholarship fund at no cost to you! Click this sentence to go to […]
valerie@digitalsparkcreative.com