School and Organization Presentations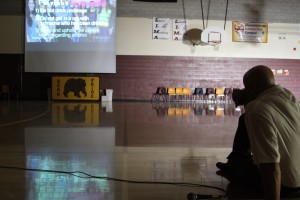 The most effective method of spreading the Mariah's Challenge story and celebrating the life of Mariah McCarthy has been through telling our story. Leo McCarthy has criss-crossed the state of Montana and the Country reliving the fateful night that his daughter was taken from him at the hands of an underage drunk driver.  Leo's efforts have been featured on CNN, the Dr. Phil Show, and People Magazine.
His experience that night is astonishing, and his emotional retelling is what truly inspires people from diverse backgrounds and organizations to make responsible decisions surrounding alcohol use. A confident and captivating public speaker, Leo weaves practical universal themes into the story of his daughter's death that are relevant to everyone. His powerful message is that of finding strength to face the myriad pressures of modern society and to make sound, healthy, responsible decisions so the tragedy that happened to his family may never happen again. 
The presentation offered by Mariah's Challenge includes short talks by the organization's founders, keynoted by McCarthy, and includes visuals and a short multimedia presentation. Each presentation is customized to the audience and age group, and usually lasts about 1.5 hours.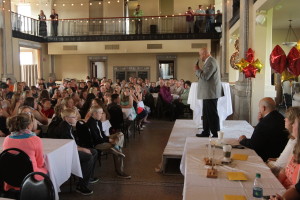 Audience members say the presentation leaves them with a lasting sense of being able to overcome any challenge and achieve anything they want. If you are looking for a keynote speaker for a business meeting, corporate event, or school assembly who is captivating, inspiring, and memorable for all the right reasons you have found exactly that in Mariah's Challenge and Leo McCarthy.
Ready to inspire?

Contact

Mariah's Challenge to schedule a presentation or for more details about how you can bring the Mariah's Challenge program to your area.